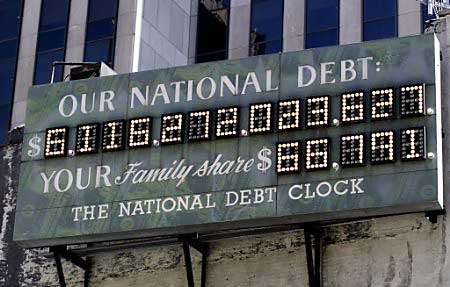 The
Telegraph
reports that this clock has run out of digits,
".
.when the total crept over 10 trillion on September 30, owners of the clock realised they had reached a watershed moment - they needed another digit, a fourteenth.

As a temporary measure, the dollar sign at the beginning of the total has been changed to a "1" so the digital billboard can reflect the amount of money the federal government currently owes - some 10.2 trillion dollars, or 10,228,388,628,932
. "
Deliciously, the clock was installed in 1989 - the year of the unipolar world dominated by the American hegemon began.